3 Eye-Popping Colours to Choose From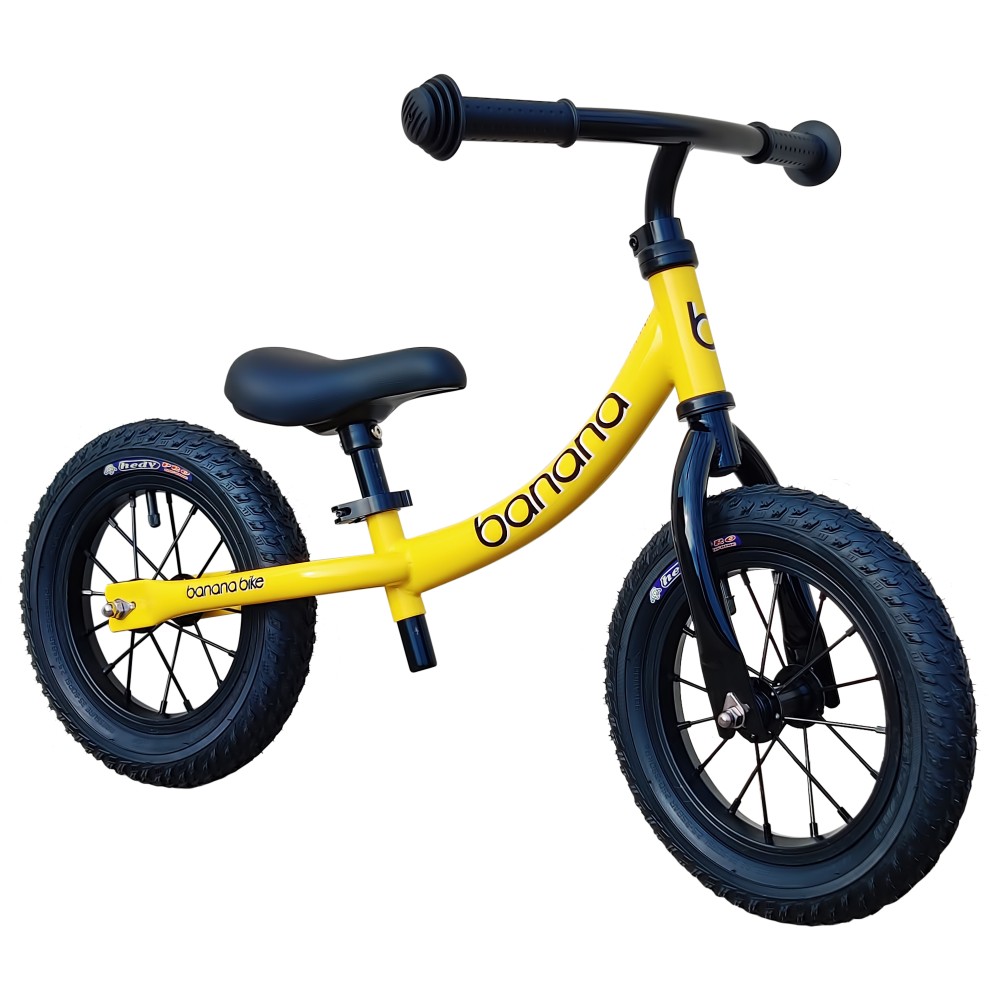 Ergonomic Design – The original banana shaped step through frame design is low slung making it easy to mount and ideal for even the smallest riders to get started on their first bike.
Easy to Handle – The lightweight design of the Banana Bike makes it easy for small kids to handle and for parents to carry.
For Growing Kids – The unique banana shape, allows the seat to get super-low, allowing even small kids to get started on two wheels, whilst providing plenty of adjustment for growing children.
Master Skills Quicker – A balance bike is the single best way for a child to start on two wheels, they quickly learn balance which ultimately makes their transition to a pedal bike when they are ready, quick and painless.
More Fun – Kids can travel further and faster than on stand up scooters or slow and heavy starter pedal bikes with stabilisers.
New Lightweight Twin Bearing Headset
Smooth & Light

The biggest change from the last version of the GT banana bike is the upgrade we've made to the headset.

Unlike most brands of balance bike, we believe this is a key part to any bike.

In the past we've borrowed technology from larger bikes, whilst it performed well, it was heavy.

So we've focused our time on developing a twin bearing headset, that is strong, has a smooth action and is lightweight.

Unlike other brands, this isn't just a piece of plastic that the steering turns on, there's two full bearings for ultimate performance.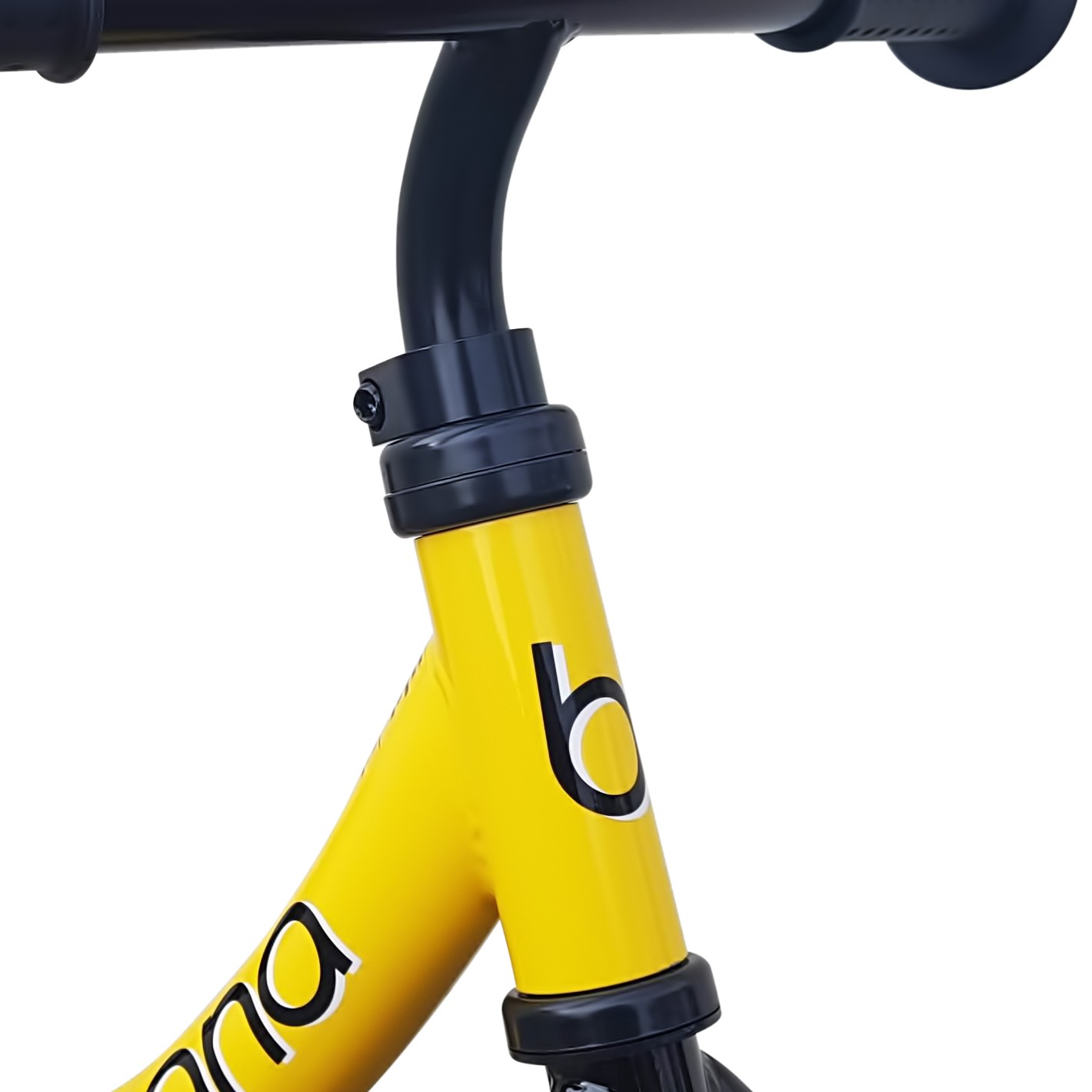 New Alloy Wheels & Air Tyres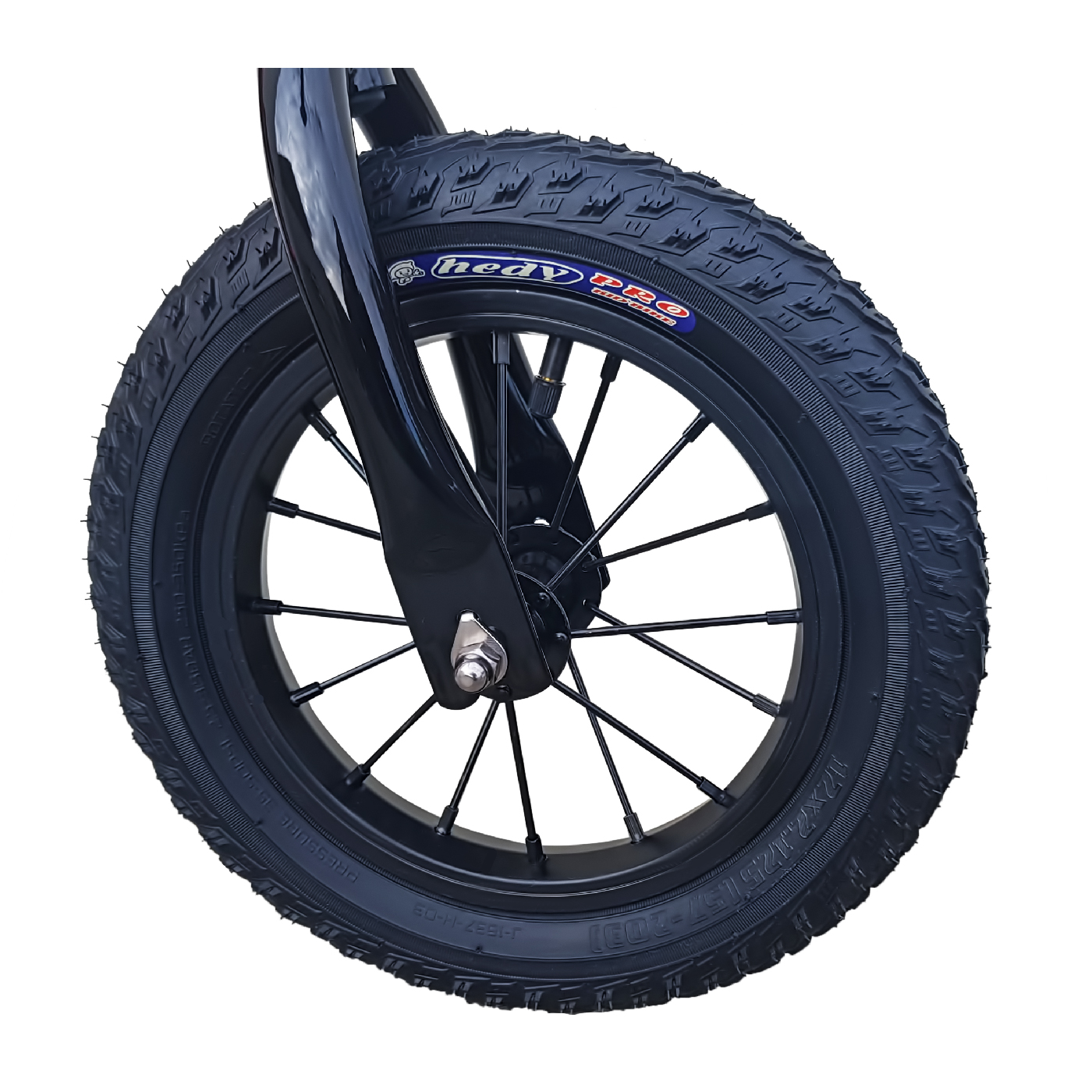 Strong & Grippy

The new GT has been equipped with a pair of 12" black alloy wheels to give the bike a fantastic premium look.

New grippy air-filled tyres deliver a smooth, comfy ride with ultimate traction for a range of challenging surfaces.
Durable, Comfy & Safe

We've been listening! The latest GT model comes with upgraded handlebar grips. They're still soft on little hands, but more durable, with additional safety protection.

As requested by our customers, the handlebars are a little narrower than before, plus with the new twin bearing headset, we have a new handlebar setup, that's quick to setup and adjust using the lightweight aluminium clamp.

We don't stick a cheap steel clamp under a plastic cover like like poor copies of the banana bike.